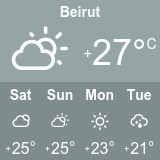 A luxury hotel with outstanding accommodations at an ideal location.
Surrounded by the stunning view of the Mediterranean Sea, Sky Suites hotel is just the place for a peace of mind. Not only will you indulge in extra facilities like an outdoor pool and a gym, but also, endless services and fully equipped rooms to answer to all your needs.
Airport Shuttle Service
Let us know if you need airport transfers so we can send you our best driver for you to relax and enjoy Beirut.
Customize your Booking
Enjoy our best rates by booking online now and fine tune your booking with extra beds or additional preferences.
24-Hour Concierge Service
Rely on our friendly team to help you rent a car or provide maps and directions to recommended sites you'd want to visit.